We use the most up-to-date technology to ensure you get the best eye care possible. Here are some of the different tests we offer.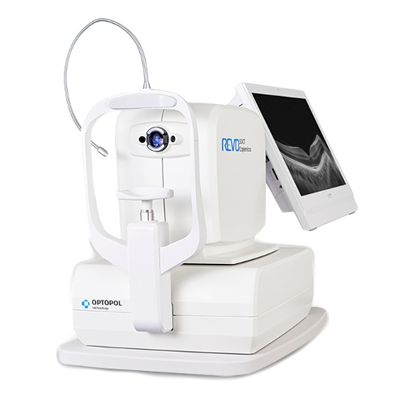 Revo 60 OCT
OCT made simple as never before. All you have to do is to position the patient and press the START button to acquire examinations of both eyes. The device will make the examination independently. Small system footprint, various operator and patient positions allow installing SOCT Copernicus REVO even in the smallest examination rooms. Variety of review and analysis tools gives the operator a choice of using it as a screening or as an advanced diagnostic device. The noise reduction technology provides the finest details proven to be important for early disease detection.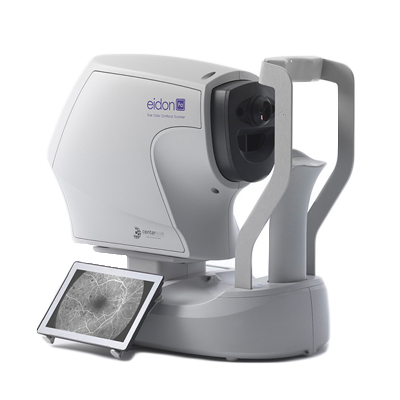 Eidon Centrevue Confocal Scanner
iCare EIDON is the first TrueColor Confocal system that combines the best features of Scanning Laser Ophthalmoscopy (SLO) systems with those of standard fundus imaging to set new performance standards in retinal imaging. It's the perfect retinal imaging system that provides TrueColor and widefield views in multiple imaging modalities.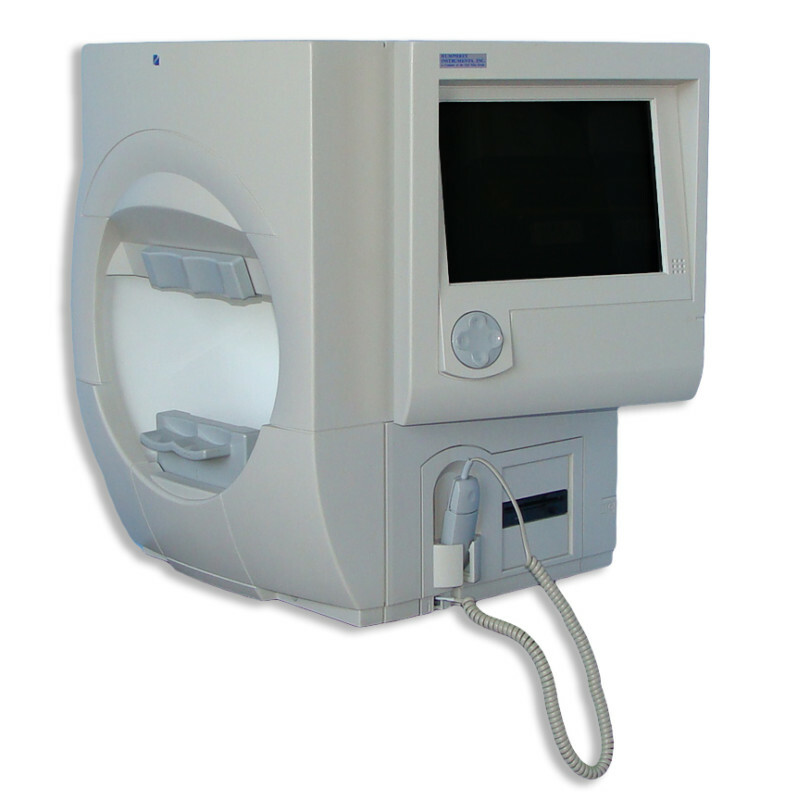 Humphrey 740
The Humphrey Visual Field HFA 740 is loaded with features including 19 test patterns, and user designed custom testing capabilities with a testing range out to 90 degrees. Includes an integrated hard drive, eliminating the need for an external computer. The Zeiss 740 also offers SITA, the expert operating system, as an optional feature; however, the Zeiss 740 does include FastPac software as a standard feature, reducing testing time by 40%. Also offers Multiple StatPac Analysis Software test results, which can be printed to compare Visual Field progression over time. Additional features on the Humphrey Visual Field HFA 740 include Full threshold testing, stimulus sizes from Goldman I-V, and stimulus colors in Red or Blue on White are included. The Zeiss 740 Perimeter also includes a VGA monitor hook up for external viewing of test results. The Humphrey Visual Field HFA 740 is a very reliable, yet affordable visual field. The 740 performs most tests flawlessly and at at an acceptable speed. Our units are sold fully refurbished, inspected and upgraded. Our visual fields are also sold with the Zeiss power table with integrated printer. The Humphrey 740 perimeter includes 19 test patterns, user designed custom testing capability with a testing range out to 90 degrees. A 1.1GB hard disk storage is provided, eliminating the need for an external computer. SITA, the expert operating system, is an optional feature on the model Humphrey 740.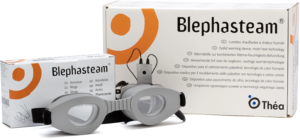 Blephasteam
Blephasteam is a unique eyelid warming device to relieve symptoms of meibomian gland dysfunction (MGD) and associated diseases. Blephasteam provides electronically controlled moisture and heat therapy to unblock the meibomian glands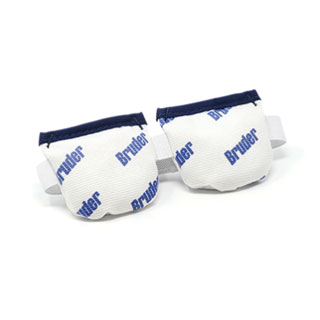 Bruder Moist Heat Eye Compress
BRUDER Moist Heat Eye Compress opens oil glands and allows natural oils to flow back into the eye relieving discomfort from aging, contact lenses, use of digital devices and more.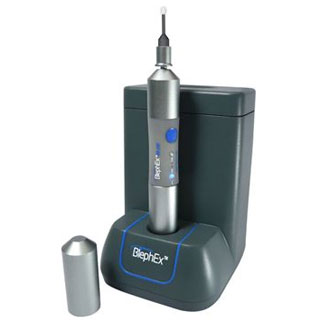 BlephEx
BlephExTM hand piece precisely and carefully, spins a medical grade micro-sponge along the edge of your eyelids and lashes, removing scurf and debris and exfoliating your eyelids.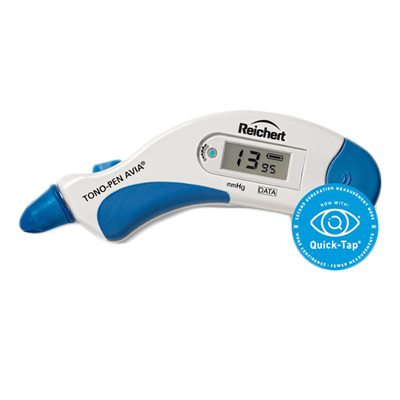 Tono-Pen AVIA
Non-contact tonometer whose totally automated operation results in error-free ocular pressure measurements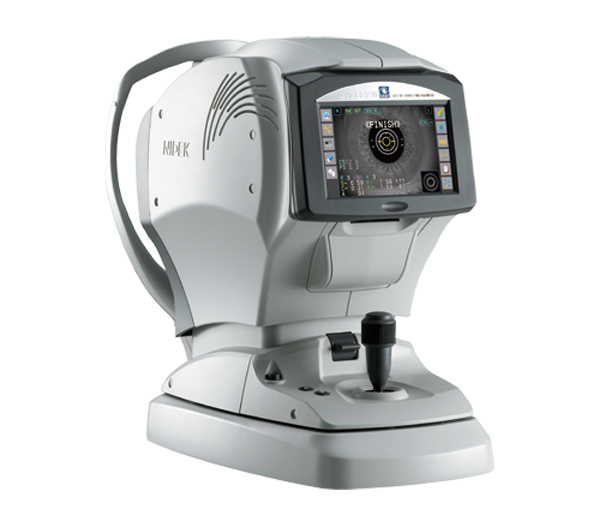 Tonoref III
Combination of auto refractometer, auto keratometer, non contact tonometer and non contact pachymeter High measurement accuracy Clinically important functions ‐ accommodation measurement and opacity assessment User-friendly design Space saving design that is a comfortable and efficient upgrade to your practice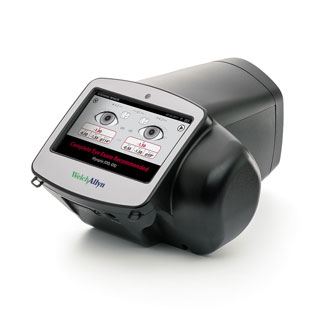 Spot™ Vision Screener
Using an automated, computerized refracting system, we can determine the best prescription for you.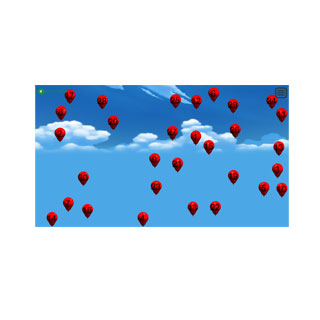 Eye Tracking
Vision Training and Therapy app designed to exercise your visual skills.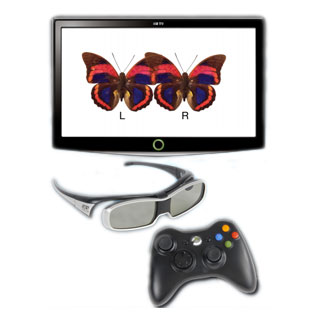 Computer Orthoptics VTS4
Computer based therapy for eliminating amblyopia; breaking suppressions; improving oculomotor skills; improving visual memory; improving accommodative facility; altering retinal correspondence; increasing fusional ranges; and/or treating strabismus.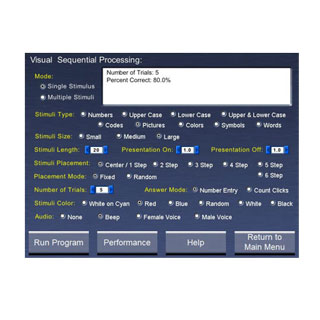 Computerized Perceptual Therapy
Customized therapy to help train simultaneous processing, sequential processing, & processign speed.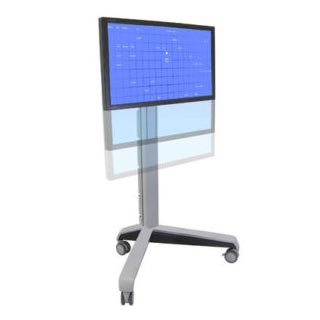 Sanet Vision Integrator (SVI)
designed to improve visual abilities for a wide range of patients with visually-related learning problems, amblyopia, and traumatic brain injury. It is also very effective for sports vision enhancement work with athletes.